Our Services
Hybrid of High-Level Legal and Business Consultation Services Corporate & Commercial
จดทะเบียนบริษัท
จดทะเบียนเพิ่มวัตถุประสงค์
เปลี่ยนแปลงกรรมการ
เปลี่ยนแปลงผู้ถือหุ้น
เปลี่ยนแปลงที่อยู่
จดทะเบียนภาษีมูลค่าเพิ่ม Family Law
อำนาจปกครองบุตร
ข้อตกลงก่อนสมรส
พินัยกรรมและมรดก Intellectual Property
เครื่องหมายการค้า
ลิขสิทธิ์
สิทธิบัตร
สัญญาที่เกี่ยวข้อง Insurance
ข้อพิพาทสัญญาประกันภัย
อนุญาโตตุลาการ
ทวงหนี้ตามสัญญาประกันภัย Labour Laws
ขึ้นทะเบียนนายจ้าง
ยื่นขอจดทะเบียนภาษีมูลค่าเพิ่ม
เปลี่ยนแปลงรายการทางทะเบียน Legal Documentation & Notarial Services
รับรองเอกสารโดยกรมการกงสุล
รับรองเอกสารโดยสถานทูต
รับรองเอกสารโดยทนายความซึ่งเป็นผู้รับรองลงลายมือชื่อได้ Litigation & Dispute Resolution
คดีแพ่งและคดีอาญา
คดีปกครอง
คดีครอบครัว
อนุญาโตตุลาการ
คดีสถาบันการเงิน
คดีส่วนหลัง Media Laws
วิทยุ
โทรทัศน์
การกระจายเสียง
สัญญาจ้างนักแสดง
สัญญาจ้างผลิต
สัญญาอนุญาตให้ใช้สิทธิ Real Estate
ขาย/ขายฝาก/จำนอง
รังวัดที่ดิน
แบ่งแยกและรวมโฉนด
โอนกรรมสิทธิ์
จดทะเบียนภาระจำยอม Visa & Work Permit
Non-Immigrant Visa Category "B"
Non-Immigrant Visa Category "O"
Non-Immigrant Visa Category "ED"
Conversion Visa
ขอใบอนุญาตทำงานครั้งแรก/ขอแทนคนต่างด้าว
ยื่นต่ออายุใบอนุญาตทำงาน
Read more
ILAWASIA is a new-gen, full-service, Thai law firm based in central Bangkok. Mr. Somphob Rodboon, an acclaimed expert in business law and litigation in Thailand, founded ILAWASIA in April 2011. A visionary Managing Partner, he expanded the firm's operation into Myanmar through acquisition of an experienced and respected local law firm in June 2018, with more regional offices coming up in the near future for a full Southeast Asia coverage.

In Time
We deliver our services with promptly and in time for optimal benefits of our clients.

In Trust
Every advice is based on careful reflection on your legal and business needs.

On Top
Our top-quality advice will help keep you on top of any business game.
Read More
ILAWASIA CO., LTD. has been admitted to d-lawfirm Membership of the Digital Economy Promotion Agency (depa) of Thailand, effective April 30, 2023, to April 30, 2026.
This recognition is in accordance with the Notification of the Digital Economy Promotion Agency regarding the Criteria for the Qualifications of Agencies Applying for Registration of Legal Services Providers, dated March 3, 2023, in which our firm met all legal requirements.
---
AsiaIP Survey Rankings – Tier 2
Trademark Contentious Survey Rankings, 2023.
Copyright Survey Rankings, 2022-2023.
Patent Contentious Rankings, 2023.

Our Firm is named as "FIRMS IN THE SPOTLIGHT" by the Legal 500.
Cambodia: ILAW CAMBODIA LAW OFFICE
Myanmar: ILAW MYANMAR CO.,LTD.
Laos: ILAW LAOS CO.,LTD.
---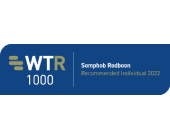 The World Trademark Review (WTR 1000) has named Mr. Somphob Rodboon, our Managing Partner, as the Individual for the Enforcement and Litigation area in Silver tier for Thailand for the year 2022, and continue his success for consecutive terms in 2023. Additionally, he received the first-ever Bronze tier ranking in Thailand's Prosecution and Strategy area for 2023.
---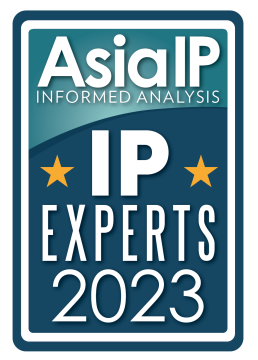 Our Managing Partner, Mr.Somphob Rodboon, has been named in the Top 50 list of Thai IP Experts in 2023 from the AsiaIP, based on extensive editorial research, and feedback from corporate counsel worldwide.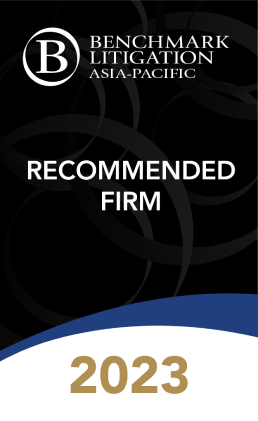 The 2023 edition of Benchmark Litigation Asia-Pacific has appraised ILAWASIA Co., Ltd. as Recommended Firm for consecutive terms since 2022.
Furthermore, ILAWASIA is ranked higher for 2023 in tier 3 for "Commercial and Transactions" category. Also ranked as 'Notable Firms' for "Government and Regulatory," "Intellectual Property," and "Trade and Customs" categories, for the first time.
---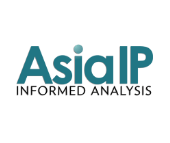 ILAWASIA (Thailand office) is ranked in various tiers in the Asia IP Profiles 2022
Tier 2: Copyright
Tier 2: Trademark Prosecution
Tier 3: Trademark Contentious
Tier 3: Patent Prosecution
Tier 3: Patent Contentious
---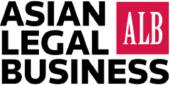 ILAWASIA Co., Ltd. (Thailand office) is ranked in various tiers in the Asian Legal Business (ALB) for IP Rankings in 2023, marking the firm's second year of success as a notable IP firm in Thailand.
Tier 2 : Copyright and Trademarks
Tier 3 : Patent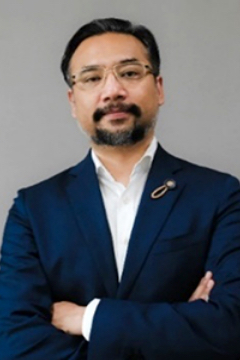 Somphob Rodboon
(Partner)
LITIGATION@ILAWASIA.COM
IP@ILAWASIA.COM

Could we offer our engagement?