ILAWASIA is a new-gen, full-service,
Thai law firm based in central Bangkok.
ILAWASIA is a new-gen, full-service, Thai law firm based in central Bangkok. Mr. Somphob Rodboon, an acclaimed expert in business law and litigation in Thailand, founded ILAWASIA in April 2011. A visionary Managing Partner, he expanded the firm's operation into Myanmar through acquisition of an experienced and respected local law firm in June 2018, with more regional offices coming up in the near future for a full Southeast Asia coverage.
We offer services in business and international law ranging from corporate and commercial law, litigation, intellectual property and due diligence to immigration, real estate and labour law. Our teams are individualistically experienced in legal practice and always combine cutting-edge understanding with a unique sensitivity to international clients' business needs. With pride, we take our ethical standards seriously, ensuring responsibility, care and respect in all aspects of our operations.

In Time
We deliver our services with promptly and in time for optimal benefits of our clients.

In Trust
Every advice is based on careful reflection on your legal and business needs.

On Top
Our top-quality advice will help keep you on top of any business game.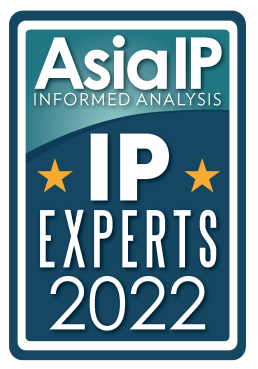 As founder of ILAWASIA, Somphob has led the firm's accelerated growth in the field of IP litigation and trademark prosecution, he has been consistently recognized as an outstanding legal professional, and business-savvy advisor in intellectual property law.
Currently, ILAWASIA has affiliated companies which are continuously operating the legal services in Greater Mekong Sub-region countries for many years, such as Myanmar and Cambodia, and has known as Intellectual Property Consulting Firm. At the moment, he strikes another goal by establishing a legal company in Lao PDR, where he intends to provide legal services to groups of clients, especially intellectual property right (IPR) protection.
For more details, please visit at https://bit.ly/2TcWhoD

ILAWASIA is prouded to be named as one of the FIRMS IN THE SPOTLIGHT for Myanmar, Cambodia and Laos in the Legal 500.
🏆 Myanmar : ILAW MYANMAR CO., LTD.
🏆 Cambodia : I.L ASIA CO., LTD.
🏆 Laos : ILAW LAOS CO., LTD.
For 33 years, The Legal 500 has been analysing the capabilities of law firms across the world, with a comprehensive research programme revised and updated every year to bring the most up-to-date vision of the global legal market.
Find more information on this link https://bit.ly/3tVpbWx

World Trademark Review (WTR)
For the year 2022, Somphob Rodboon, Managing Partner of ILAWASIA, has been appointed as the Recommended Individual for the Enforcement and Litigation area in Thailand. For more detail is at https://bit.ly/3vTh3dG
ILAWASIA (Thailand office) is ranked in the 2022 edition of Benchmark Litigation Asia-Pacific as Recommended Firm and also ranked in tier 4 : Commercial and Transactions category. For more detail is at https://bit.ly/3P7EIOV
ILAWASIA (Thailand office) is ranked in various tiers in the Asia IP Profiles 2021
Tier 2 : Copyright
Tier 2 : Trademark Prosecution
Tier 2 : Trademark Contentious
Tier 3 : Patent Prosecution
Tier 3 : Patent Contentious
ILAWASIA Co.,Ltd. (Thailand office) is ranked in various tiers in the Asian Legal Business (ALB) for IP Rankings in 2022.
Tier 2 : Copyright and Trademarks
Tier 3 : Patent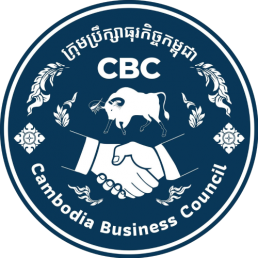 ILAWASIA is currently a part of membership of Cambodia Business Council (CBC) in Thailand.