Hybrid of High-Level Legal and
Business Consultation Services
We are proficient in legal advice and transactional assistance, commercial and legal issues, as well as timely coordination, suitable for any business transactions.
In this capacity we offer our assistance to cover all legal requirements including but not limited to;
document preparation, disposal of real estate, joint-ventures, mergers and acquisitions, corporate registration, registrations of VAT, tax identity, factory and machinery, an arrangement of company limited and public company limited shareholder meetings, in compliance with all related laws and regulations, legal due diligence.
Corporate Registration
Modification of Registered Transaction
VAT Registration
Capital Decreases
Capital Increases
Company Secretarial Services
License & Permission
Recruitment Company License
Money Changers License
Import & Export License
BOI Registration
Drafting & Reviewing Contract
Joint – Venture Agreement
Franchise Agreement
Distribution Agreement
Lease Agreement
When a breach of contract occurs or is alleged, one or both parties may wish to have the contract enforced according to its provisions, or they may attempt to recover for any financial damage resulting from the alleged breach.
• Advise on the breach of contract dispute
• Delivering legal notice to demand the remedy or terminate contracts
• Filing a breach of contract lawsuit, as well as the alternatives.
We are passionate about Thai legal issues and would like to guide you through the potential minefield that is the Thai legal system.
CHILD CUSTODY
We provide the legal service for child custody issues in Thailand usually arise when spouses having children are divorcing. Child custody is often an issue for a divorced couple who has already had children outside wedlock.
PRENUPTIAL AGREEMENT
Under the laws of Thailand, these agreements are governed by Thai Civil and Commercial Code. To ensure your prenuptial agreement is enforceable, it is necessary to seek for expert legal advice from a Thai lawyer and also someone familiar with your home country laws.
WILL AND TESTAMENT AND INHERITANCE RIGHTS
Wills in Thailand need to meet very exact requirements to be considered valid.
Our Mission
We have extensive experience in numerous areas of intellectual property laws such as trademarks, trade names, industrial designs, inventions, copyrights, geographical indications, trade secrets and domain names. Our IP service includes due diligence, a prosecution/ registration, customs recordal, enforcement and litigation for both domestic and overseas clients.
Also, we are able to give advice further on agreements relating to IP matters such as a Non-Disclosure Agreement, a Confidentiality Agreement, a Co-Existence Agreement, a Licensing Agreement, and so forth. We ensure that our IP service would meet our client's need and cost effective.
Trademark Practice
ILAWASIA CO., LTD. provides consultation, strategies and services regarding trademark for leading public limited companies and companies in Thailand with a long history of success in helping clients to register and protect their trademarks. We helped clients to register their trademarks in a wide range of countries. Our professionals have a deep understanding of the trademark registration process in each of countries, and are able to navigate the complex and often-changing requirements.
We have global network of contacts with other law firms and trademark professionals worldwide for providing our clients with seamless and efficient service, even when their trademark needs span multiple countries.
ILAWASIA CO., LTD. is committed to innovation and to developing new and creative ways to protect its clients' trademarks. We constantly monitor the latest trends and developments in trademark law, and provide our clients with strategic advice on how to protect their trademarks in the digital age.
Service Focused:
Trademark searches;
Trademark prosecution;
Appeals, oppositions, & cancellation proceedings;
Trademark renewal; and
Trademark recordal service
Customs recordal for enhanced protection
Engage for more about our patent practice at this link : https://ilawasia.com/wp-content/uploads/2023/11/Business-Card-Trademark.jpg
---
Patent Practice
Our patent service spans across various jurisdictions, with our team's deep understanding of both local patent regulations and international standards. This unique blend has allowed us to offer legal services to a diverse range of clients, from local startups to multinational corporations. Furthermore, our commitment to staying at the forefront of patent law developments means our strategies are always informed, innovative, and aligned with the rapidly evolving patent landscape.
ILAWASIA's global reach and network of contacts allow the firm to provide its clients with seamless and efficient services for international patent matters.
Service Focused:
Patent prosecution;
Patent renewal; and
Patent recordal services
Engage for more about our patent practice at this link : https://ilawasia.com/wp-content/uploads/2023/11/File-1-Business-Card-IP-Patent.pdf
---
Copyright Practice
All through the years, ILAWASIA has advised some of our clients to obtain all benefit of their copyright assets through registration and licensing, enforcing their copyrights where needed, and preventing infringement of the copyrights of others by recordal the copyright in the Thai Department of Intellectual Property online system.
We usually work with our clients to establish best practices for protecting, and using and litigate copyright cases in the areas of information technology, and consumer products, so you can be sure your IP rights are safe.
Service Focused:
Copyright registration;
Office Proceedings,
Engage for more about our copyright practice at this link : https://ilawasia.com/wp-content/uploads/2023/11/Business-Card-Copyright.jpg
---
Other Services
IP portfolio maintenance
IP licensing and agreements
Enforcement and litigation support
Trademark

Filling – Prosecution, Office Proceedings, Customs Recordal, Enforcement & Litigation

Copyright

Filing – Prosecution, Office Proceedings, Enforcement & Litigation

Patent

Filing – Prosecution, Office Proceedings, Enforcement & Litigation
We are also expertise in the insurance sector, which allows us to provide a legal and rigorous transactional assistance to insurance companies taking you to select the best choice.
Our expertise includes, but not limited to, drafting and reviewing insurance agreements, assessing recovery chance and debt negotitation, providing legal opinions respecting claims analysis and coverage, summarizing factual backgrounds of litigation cases, being a legal consultant to assist an arrangement of a company conversion from Limited Company to Public Limited Company, in accordance with legal requirements of the Non-Life Insurance Act (No.2) B.E.2551 and corporate registrations and maintenance service.
Consultancy for insurance company
We counsel and guide as well as retaining us to take care of employee contracts and visa applications and also review contract agreement before the worker starts to work as your employee to make sure it complies directly to Thai Law, which will actually save your money over hiring dedicated Human Resources staffs. Our team has expertise in Thai Law and related articles so we assist our clients with employment disputes in court.
• Employment Disputes
• Employee Benefits and Compensation
• Employment Agreements
• Foreigner Work Permits
• Statutory Welfare Benefits
• Severance & Retrenchment Management
LEGAL DOCUMENTATION & NOTARIAL SERVICES
Our practiced lawyers are well acquainted with technical and stylistic features of legal terms and vocabulary, suitable for the translation service for legal documents.
Notarial Services
Legalization and authentication service at Consulars, Ministry of Foreign Affairs, and other embassies located in Thailand.
Notarial Services for all kind of legal documents
Our Notarial Services recognized as one of the best Notary Public Services in Bangkok, Thailand, certified by Cleverthai https://www.cleverthai.com/best-notary-public-bangkok/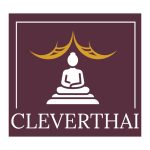 Litigation & Dispute Resolution
We provide comprehensive litigation and dispute resolution services.
Our team of qualified lawyers, constant market update and cumulative experience, forms the right combination to help developing legal strategies and represents clients in disputes and resolution.
In addition, our proven experience in negotiation and mediation is vital to reducing costs and ensuring maximum benefit to our customers.
Litigation
Civil case
Criminal case
Arbitration
Execution
Negotiation
Other cases i.e. Labour, Family, and Intellectual Property
We have an intensive experience in the field of telecommunication and broadcasting businesses. We sought to provide our clients with the best legal strategy and advice to ensure that their business has been complied with the laws and regulation concerning to the area of telecommunication and broadcasting.
The firm's works  involve drafting and reviewing any kind of legal documents such as Casting Agreement, Production Agreement, Licensing Agreement and Copyright Agreement etc.
We represent developers, owners, private and institutional investors, investment funds, lenders and underwriters in the acquisition, development, construction, management, operation leasing and financing of all types of real estate assets.
Our lawyers have advised Thai and international clients on many of the largest and most innovative real estate transactions in the Thai market, due to foreign and domestic investment in Thailand's real estate sector.
We also regularly liaise with Thai government authorities in connection with land use rights, mortgage registrations, hotel and other licensing matters, obtaining and maintaining construction, environmental and other property- related permits, title deed ownership issues, as well as general planning and construction- related regulation and compliance.
Cadastral Survey
Real Estate Registration
Transfer of ownership
Registration of a lease
Registration of servitude
Land Merging
Our Real Estate Service recognized as one of the Best Property Lawyers in Bangkok, Thailand, certified by Cleverthai https://www.cleverthai.com/best-property-lawyers-bangkok/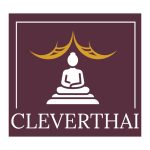 We are capable of arranging the relevant applications for procurement of the Non-Immigrant Visas, Work Permits, and Residence Permits.
Handling of any allegations of fraud or corruption, including investigations and eventual disciplinary actions and/or filing of civil or criminal charges.
• Fraud and white-collar crime dispute
• Money laundering dispute
• Investigation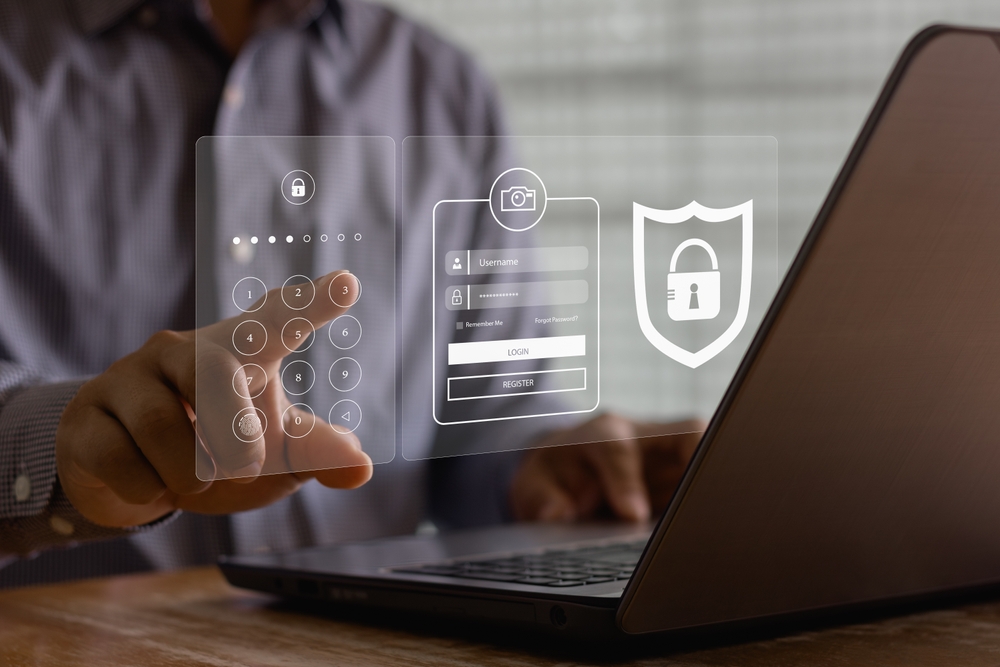 We can provide a comprehensive range of specialized legal, regulatory, and practical counsel on internal investigations, white-collar defense, compliance, and anti-corruption matters. Our ILAWASIA team has knowledge of local business customs and cultures and can assist you across international borders.
• Internal and regulatory investigations.
• Corporate Investigation
• Anti-corruption and bribery
• Anti-money laundering
• Fraud
• Sanctions
• Cyber security issues
• Legal Due diligence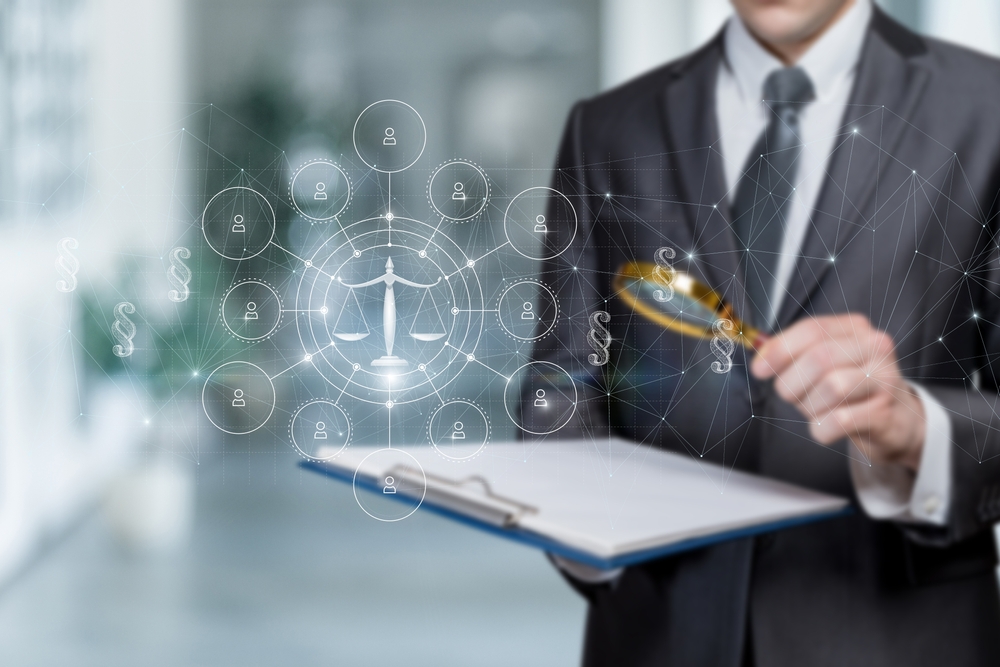 当事務所は、日本の企業や個人に対して日本語やビジネス実務に関する様々なサービスを提供するためジャパンデスクを新設いたしました。
ジャパンデスクは代表パートナーのソムポップ・ロッドブーンとシニアアソシエイトの大濵巌生が率いており、当事務所の様々な専門分野の弁護士と協働して日本市場に特化したサービスを提供しています。
我々は皆様のお役に立てることを楽しみにしております。 japandesk@ilawasia.com までお気軽にご連絡ください。
In May 2023, ILAWASIA Co., Ltd. launched new practice group namely Japan Desk, which aims to provide comprehensive support and provide legal services to Japanese businesses and individuals.
Leading our Japan Desk are Somphob Rodboon, Managing Partner, and Gensei Ohama (大濵 巌生), a highly experienced Senior Associate. With his extensive knowledge of Japanese business practices and legal expertise, Gensei is dedicated to delivering tailored solutions and support to our esteemed Japanese clients. Together, they bring an extensive experience and expertise in various legal practice areas, with a particular focus on the Japanese market. Our team's depth of experience allows us to better understand the unique needs and challenges faced by our Japanese clients across different legal issues. We are committed to providing comprehensive support and legal services to Japanese companies operating in our jurisdiction, as well as foreign companies seeking to enter the Japanese market.
In addition to our legal expertise, we offer fluent English and Japanese language capabilities within our team, enabling us to communicate effectively with our Japanese clients, ensuring seamless collaboration and understanding throughout the legal process.
We are actively seeking to broaden our client base and establish long-term relationships with Japanese individuals, businesses, and law firms and we are eager to provide valuable legal guidance and support tailored to client's specific requirements.
Service Focused:
• Corporate and Commercial
• Intellectual Property
• Litigation and Arbitration
• Investigation and Compliance
• Fraud and Corruption
• Labour Laws
• Breach of Contract
We look forward to working with you and appreciate the opportunity to be of service. Please feel free to contact us at japandesk@ilawasia.com