Hybrid of High-Level Legal and
Business Consultation Services
We are proficient in legal advice and transactional assistance, commercial and legal issues, as well as timely coordination, suitable for any business transactions.
In this capacity we offer our assistance to cover all legal requirements including but not limited to;
document preparation, disposal of real estate, joint-ventures, mergers and acquisitions, corporate registration, registrations of VAT, tax identity, factory and machinery, an arrangement of company limited and public company limited shareholder meetings, in compliance with all related laws and regulations, legal due diligence.
Corporate Registration
Modification of Registered Transaction
VAT Registration
Capital Decreases
Capital Increases
Company Secretarial Services
License & Permission
Recruitment Company License
Money Changers License
Import & Export License
BOI Registration
Drafting & Reviewing Contract
Joint – Venture Agreement
Franchise Agreement
Distribution Agreement
Lease Agreement
We are passionate about Thai legal issues and would like to guide you through the potential minefield that is the Thai legal system.
CHILD CUSTODY
We provide the legal service for child custody issues in Thailand usually arise when spouses having children are divorcing. Child custody is often an issue for a divorced couple who has already had children outside wedlock.
PRENUPTIAL AGREEMENT
Under the laws of Thailand, these agreements are governed by Thai Civil and Commercial Code. To ensure your prenuptial agreement is enforceable, it is necessary to seek for expert legal advice from a Thai lawyer and also someone familiar with your home country laws.
WILL AND TESTAMENT AND INHERITANCE RIGHTS
Wills in Thailand need to meet very exact requirements to be considered valid.
We have extensive experience in numerous areas of intellectual property laws such as trademarks, trade names, industrial designs, inventions, copyrights, geographical indications, trade secrets and domain names. Our IP service includes due diligence, a prosecution/ registration, customs recordal, enforcement and litigation for both domestic and overseas clients.
Also, we are able to give advice further on agreements relating to IP matters such as a Non-Disclosure Agreement, a Confidentiality Agreement, a Co-Existence Agreement, a Licensing Agreement, and so forth.
We ensure that our IP service would meet our client's need and cost effective.
Trademark

Filling – Prosecution, Office Proceedings, Customs Recordal, Enforcement & Litigation

Copyright

Filing – Prosecution, Office Proceedings, Enforcement & Litigation

Patent

Filing – Prosecution, Office Proceedings, Enforcement & Litigation
We are also expertise in the insurance sector, which allows us to provide a legal and rigorous transactional assistance to insurance companies taking you to select the best choice.
Our expertise includes, but not limited to, drafting and reviewing insurance agreements, assessing recovery chance and debt negotitation, providing legal opinions respecting claims analysis and coverage, summarizing factual backgrounds of litigation cases, being a legal consultant to assist an arrangement of a company conversion from Limited Company to Public Limited Company, in accordance with legal requirements of the Non-Life Insurance Act (No.2) B.E.2551 and corporate registrations and maintenance service.
Consultancy for insurance company
We counsel and guide as well as retaining us to take care of employee contracts and visa applications and also review contract agreement before the worker starts to work as your employee to make sure it complies directly to Thai Law, which will actually save your money over hiring dedicated Human Resources staffs. Our team has expertise in Thai Law and related articles.
LEGAL DOCUMENTATION & NOTARIAL SERVICES
Our practiced lawyers are well acquainted with technical and stylistic features of legal terms and vocabulary, suitable for the translation service for legal documents.
Notarial Services
Legalization and authentication service at Consulars, Ministry of Foreign Affairs, and other embassies located in Thailand.
Notarial Services for all kind of legal documents
Our Notarial Services recognized as one of the best Notary Public Services in Bangkok, Thailand, certified by Cleverthai https://www.cleverthai.com/best-notary-public-bangkok/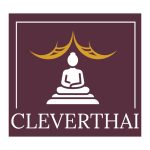 Litigation & Dispute Resolution
We provide comprehensive litigation and dispute resolution services.
Our team of qualified lawyers, constant market update and cumulative experience, forms the right combination to help developing legal strategies and represents clients in disputes and resolution.
In addition, our proven experience in negotiation and mediation is vital to reducing costs and ensuring maximum benefit to our customers.
Litigation
Civil case
Criminal case
Arbitration
Execution
Negotiation
Other cases i.e. Labour, Family, and Intellectual Property
We have an intensive experience in the field of telecommunication and broadcasting businesses. We sought to provide our clients with the best legal strategy and advice to ensure that their business has been complied with the laws and regulation concerning to the area of telecommunication and broadcasting.
The firm's works  involve drafting and reviewing any kind of legal documents such as Casting Agreement, Production Agreement, Licensing Agreement and Copyright Agreement etc.
We represent developers, owners, private and institutional investors, investment funds, lenders and underwriters in the acquisition, development, construction, management, operation leasing and financing of all types of real estate assets.
Our lawyers have advised Thai and international clients on many of the largest and most innovative real estate transactions in the Thai market, due to foreign and domestic investment in Thailand's real estate sector.
We also regularly liaise with Thai government authorities in connection with land use rights, mortgage registrations, hotel and other licensing matters, obtaining and maintaining construction, environmental and other property- related permits, title deed ownership issues, as well as general planning and construction- related regulation and compliance.
Cadastral Survey
Real Estate Registration
Transfer of ownership
Registration of a lease
Registration of servitude
Land Merging
Our Real Estate Service recognized as one of the Best Property Lawyers in Bangkok, Thailand, certified by Cleverthai https://www.cleverthai.com/best-property-lawyers-bangkok/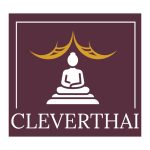 We are capable of arranging the relevant applications for procurement of the Non-Immigrant Visas, Work Permits, and Residence Permits.