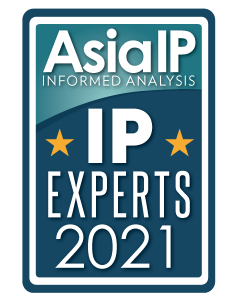 As the founder of ILAWASIA, Mr. Somphob has led the firm's accelerated growth in the field of IP, litigation, and trademark prosecution, he has been consistently recognized as a prominent legal professional, and business-savvy advisor in intellectual property law.
More than his outstanding knowledge, Mr. Somphob is praised for his services not only of the legal aspects but also of the upcoming business trends which are likely to impact the client's transaction.
Currently, ILAWASIA has affiliated companies which are continuously operating the legal services in Greater Mekong Sub-region countries for many years, such as Cambodia and Myanmar, and is known as Intellectual Property Consulting Firm. At the moment, we are certified as the Intellectual Property Agency officially by the Intellectual Property Department of Laos.
For more details, please visit at https://bit.ly/2TcWhoD